Leading Global Air-Transport Company Chooses OnPage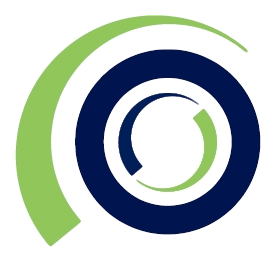 Onset Technology, creator of OnPage Priority Messaging®, announced today that one of the world's largest helicopter and air-transport service companies has chosen OnPage to help prioritize time-sensitive messaging within the organization. For over 70 years, the rotary and fixed-wing aviation company has been serving international clients with offshore transport, search and rescue, and emergency medical services.
Judit Sharon, CEO of Onset Technology said, "We are pleased to have this air-transport leader entrust their time-sensitive communications to OnPage. They tested OnPage and found it to be a bullet-proof solution for their high-priority messaging needs. Speed, reliability, and efficiency can make the difference in critical situations. We are proud to be their solution of choice."
An International air-transport service
At any given moment in time, the company's fleet of aircraft are transporting men and women to the world's offshore oil rigs and vessels, airlifting injured people to safety, and transferring critically ill patients to treatment centers. Highly trained air crew personnel help the company set the standard for superior safety and service.
"In total, we carry more than 1 million people a year. Safety and efficiency is critical in our business…and we require time-sensitive urgent messaging to stay in communication. A few seconds could mean a life in our business. We are always on the lookout for continuous improvement—in all processes –- and transformative technologies that will make our teams more effective."

– said the air-transport company's administrator.
OnPage is one of those technologies – a high-priority communication system that delivers our critical messages and alerts with total assurance. Search-and-rescue, emergency medical flying, and helicopter maintenance, repair and overhaul of helicopters make up only 25% of the company's revenue. The remaining 75% comes from offshore flight services for oil-and-gas companies. Helicopters are the preferred means of transportation to these rigs and vessels. Global spending for services in this area currently exceed $1 billion dollars, and is expected to continue to grow.
"We have decades of experience preparing and flying aircraft over water and land, in an exceptional range of in extremely demanding meteorological conditions," the air-transport company administrator stated. "Our helicopter search and rescue missions occur in the most challenging of circumstances—often on rugged cliffs and in turbulent seas. The administrator added, "Communication plays a crucial role here. If we send a message and the person doesn't pick up, we need to know when the next person in line got that message. That's why we rely on OnPage – because we can immediately tell us who saw the message, when they saw the message, and when they responded to the message. There is no room for error when lives are at stake."