Email Alerts for Network Monitoring – Is Email Enough?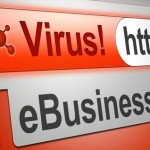 Using Email and SMS alerts for network monitoring such as Nagios, Zabbix or Solarwinds has been the practice since the early 90's. But in an era of Smartphone in which we get thousands of email messages,  IT experts ask themselves: "Is email still the right alert medium? Would I now stare at my inbox, each time I get an email, waiting for that critical email? Is SMS the right alert? Will it draw my attention?"
Alerting is a crucial part of your system monitoring. A system monitoring without a conspicuous alert when something is amiss is like getting a Pizza delivered to your building but not knowing when, so unless you sit there by the lobby waiting for that Pizza, by the time you find the Pizza it's stale and cold.
OnPage, a virtual pager app for your iPhone , BlackBerry, and Android smartphones.  OnPage cuts through the clutter on your smartphone to deliver those critical alerts immediately. You can set up your email alerts to go via the OnPage service and arrive to your smartphone as a prominent page with continuous alert until acknowledged. OnPage alerts go to a dedicated inbox so you can easily keep track of them without getting mix with your other emails or SMS's.
Many IT professionals, from companies of all sizes, are choosing OnPage pager app as it gives them the freedom of being anywhere and doing anything! Like watching a football game in a loud sport bar or sleeping deep after three tequilas or four beers and yet getting that important alert from the server monitoring as soon as it arrives.
OnPage can be seamlessly integrated to all the leading monitoring platforms, such as Zenoss, Nagios, Splunk, Munin, Monit and others  as the alerting tool. Simply download OnPage pager app to your smartphone, register to the service and start using it immediately. Once you got your OnPage ID, follow the instruction given below and instead of putting your email address enter: [your OnPage ID]@onpage.com.  That's it! Simple as can be!!
Take a couple of minutes to setup your entire stack's alerts to arrive on time at your smartphone.
Remedy http://bit.ly/xMbMN6
Solarwinds
Nagios http://bit.ly/vfWojr
Zabbix: 
Zenoss : http://bit.ly/wNAwPz
Splunk : http://bit.ly/wbzSWF
Munin: http://bit.ly/AvXkVC  ; 
Monit:  http://bit.ly/2mjutk  ;  http://bit.ly/16Zjnw
CloudKick:    http://bit.ly/w7oAIb
Watchmouse:  http://bit.ly/vZGRru
Siteuptime:  http://bit.ly/A33bVd
Site24x7 : http://bit.ly/xi8uHk
Binarycanary :  http://bit.ly/zwLtnH
Pingability:  http://pingability.com/
Iphostmonitor:  http://bit.ly/zPvOpi
Read more testimonials and learn how IT experts rely on OnPage, at https://www.onpage.com/