OnPage is in the TOP TEN for Best Healthcare Messaging App!
OnPage Voted one of the 10 Most Useful Health Information Apps!
Medical Technology Schools lists OnPage as one of the 10 Most Useful Health Information Applications!
The increase of technology in the healthcare world is not just good news for patients, it's good news for doctors and administrators. With every new advance in imaging, collaboration, or cyber security, healthcare providers can offer faster and more accurate treatment than ever before.
As patients become more knowledgeable and administrators become more mobile, these 10 apps help health information technologists and managers bring essential medical information and support literally to the palm of your hand, where it's needed most.
Check out why OnPage is voted a Best Messaging App for Healthcare!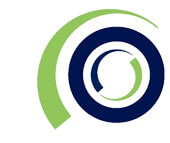 Medical Technology Review:
The OnPage application combines the function of a phone and messaging service with HIPAA-Compliant security for a fantastic communication model in any healthcare setting.
You can create messages by phone, email, or computer and every interaction is stored for perfect data trails.

Each message is time-stamped and you can add picture or voice attachments to any message.

And, it's all done with the highest-level of data security so that you avoid any embarrassing data breaches.
***
Contact:
Judit Sharon
781-916-0040 x:112
Judit.sharon@onsettechnology.com