WEBINAR
Goodbye Pagers! Hello Prioritized Secure Messaging! 
If you are considering the implementation of secure clinical communications to improve provider performance and deliver better patient outcomes, then this is for you.
This insightful webinar will focus on secure messaging implementation.  We will share:
The importance of a Needs Assessment and the value it provides
How to differentiate secure messaging features from secure messaging needs
Methodologies to drive 100% user adoption and ensure a smooth roll-out
You'll also get a chance to ask your secure messaging questions and hear what issues are concerning your colleagues in the industry. By the end of this webinar, you'll be a much more informed professional.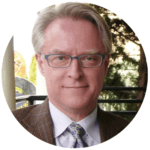 Join OnPage and special guest Tim Gee
February 27th at 1pm EST.
Tim Gee is Principal and founder of Medical Connectivity Consulting, focused on workflow automation at the point-of-care and the integration of medical devices with information systems. With more than 25 years in healthcare, Tim has deep experience with care delivery processes, monitoring, therapeutic and diagnostic modalities in most clinical areas, in addition to e-health connectivity between physicians, hospitals and payers.