Visit OnPage at the IT Nation Conference 2016 – Booth 202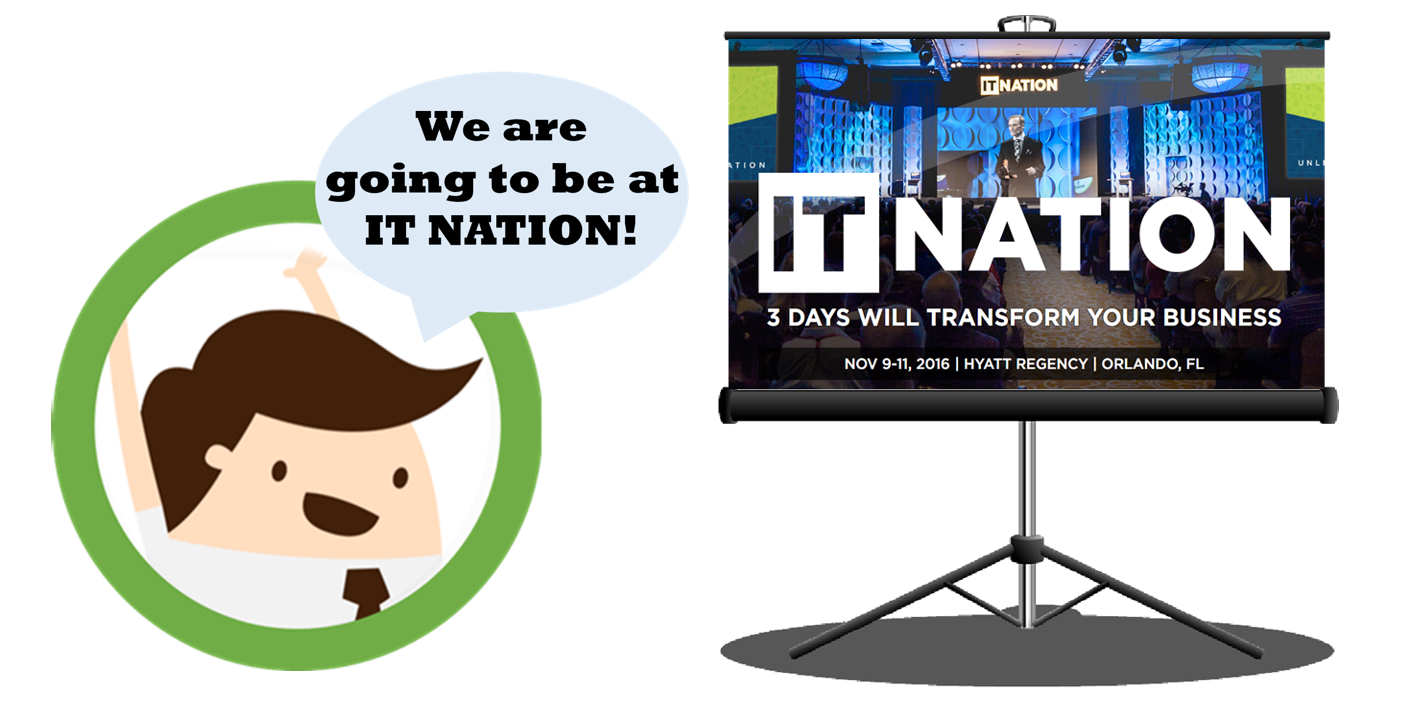 IT Nation: The Conference Where MSPs Go To Geek Out
OnPage is proud to be a Silver Sponsor and exhibitor at IT Nation 2016 in Orlando, Florida from November 9th-11th. Stop by booth 202 to get one of our very cool t-shirts and enter to win one of the many prizes we're raffling off. Schedule a time to chat with us before or during the conference by signing up for a meeting. We'd love to speak with you.
Why Onpage goes to IT Nation
In its 12th year, IT Nation is the largest conference of its kind for MSPs and IT solution providers. This is OnPage's second year attending IT Nation and we are coming back because last year we found it incredibly valuable to meet with so many technology providers and learn from so many experts. Not to mention, it's great to leave the cold in Boston and arrive in sunny Orlando.
OnPage CEO Judit Sharon noted:
OnPage is excited to sponsor IT Nation again this year and showcase what was described as a "must have" integration with ConnectWise. It is well documented that visibility to ticket progress and to real-time updates is crucial for MSPs. Those companies using the OnPage-ConnectWise integration for real-time updates note that their response-time has been dramatically reduced and that they have achieved a 25% growth rate.
How OnPage helps MSPs
OnPage's critical alerting platform is uniquely designed to help MSPs meet their critical alerting needs. By using the OnPage app and console, MSPs can be assured that important notifications from clients or IT devices will immediately be sent to on-call technicians.
OnPage enables MSPS to:
Ensure persistent, secure round-trip messages and alerts to mobile devices
Avoid fragmented communication and inefficient incident resolution
Route messages via a flexible escalation workflow and complete audit trail
Easily create "follow the sun" schedules for individuals or groups
Dispatch alerts and receive responses via their current RMM or Service Ticket system
Receive real-time ticket and SLA updates
OnPage and ConnectWise
By integrating with ConnectWise,  OnPage enables MSPs to streamline incident management, provide higher levels of service and ensure faster ticket resolution times. IT can concentrate on fixing the issue rather than sending constant updates to customers.
With full visibility, customers can see progress right on the ticket.  Providing automatic, intelligent alerting enables MSPs to generate a complete audit trail that ties into SLAs. All from within the ConnectWise console.
Stop by booth 202
We look forward to learning about your critical messaging needs and issues during the conference. Schedule a one-on-one meeting with OnPage at IT Nation.