The Latest OnPage Case Studies
IT Case Study: Decrease Response Time
A major data center provided critical services for major media outlets and telecommunications providers. Extended downtime and slow response to incidents were not an option. The IT department was experiencing missed alerts, on-call scheduling challenges, unexpected increases in messaging costs and difficulties using
The IT department was experiencing:
missed alerts
on-call scheduling challenges
unexpected increases in messaging costs
difficulties using their current priority messaging system.
They needed a solution to help manage and decrease response time. Find out what OnPage did for them.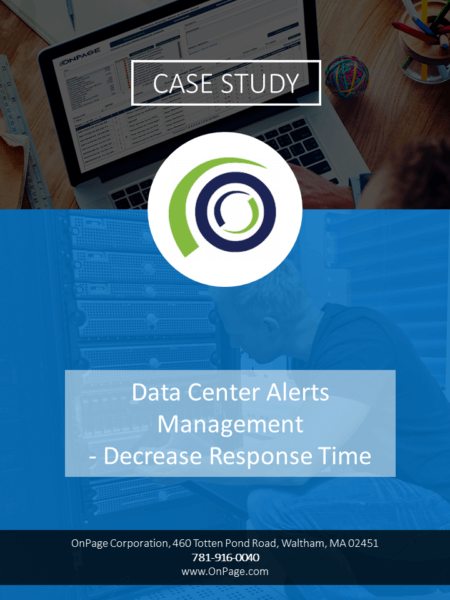 Download
MSP Case Study: Cygnus Systems - Connectwise + Critical Alerting
OnPage facilitates Cygnus Systems' monthly cost reduction of 75% and growth of 25% per year through efficiency, cost reduction and improved response to critical alerts.
Learn how Cygnus leveraged automated incident alert management to:
Reduce response time from 30 minutes to 1 minute
Cut down the number of missed alerts to zero
Recuperate billable hours and grow revenue by 25%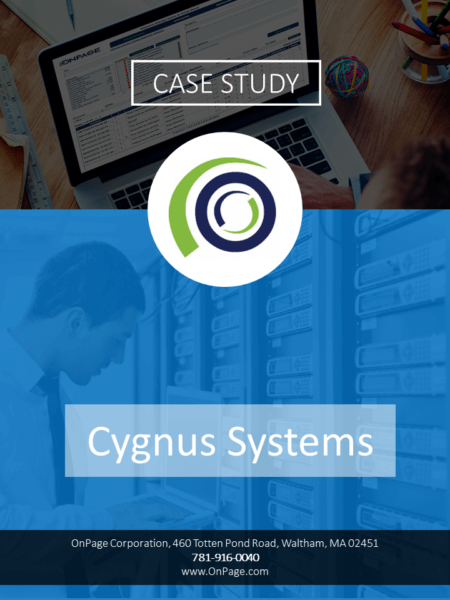 Download
Healthcare Case Study: Replacing The Pager
This Hospital's doctors experienced several instances when the pages were missed because they didn't arrive on the doctor's pager.
OnPage's critical alerting technology provided the internal medicine department with the ability to reliably receive and respond to patient requests in a timely manner.
Messages sent with OnPage arrive five times faster than with traditional pagers.
Benefits:
Automated Escalation
Zero missed alerts
HIPAA compliant two-way messaging
Ease of use
Budget friendly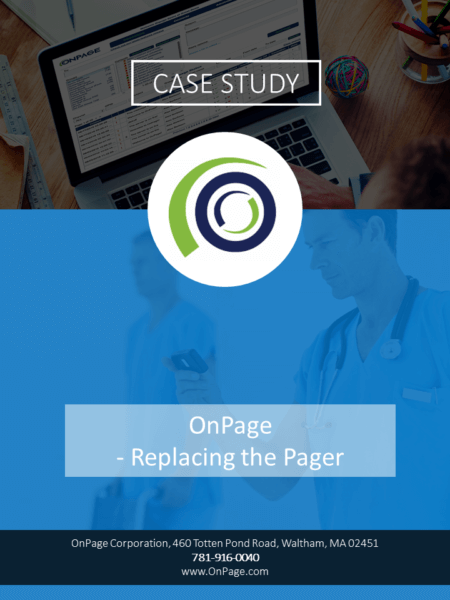 Download