ConnectWise + After Hours Support
For MSPs, ConnectWise is the most widely used ticketing system for keeping track of changes in ongoing critical incidents. While you can catalog an incident by creating a ticket through ConnectWise, there is very little you can do to better manage the incident.
In this white paper we detail the best practices for using ConnectWise for After Hours Support along with:
3 tips to get the most out of ConnectWise
Transforming tickets to intelligent alerts
Alert automation and live ticket updates
Setting up customer notifications
Fill out the form to download the white paper.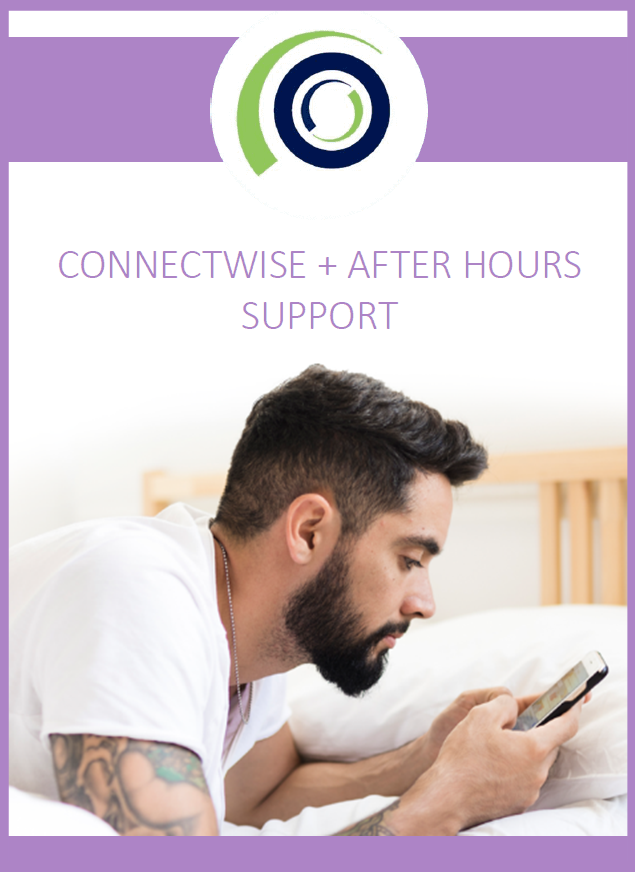 " The Connectwise integration works well. We're leveraging it for easily flagging and escalating critical network and infrastructure issues. It's enabled us to tightly control the types of alerts that get escalated and maximize our levels of responsiveness to our clients. Made a couple enhancement requests that were received positively and look forward to seeing them in future updates."
 – Michael Silverman, Advanced Network Products Inc.

"OnPage solved our problems of Labtech after hours alerting. Since the initial deployment we have enhanced our alerting system in other areas of our business. This is a must have product for us. OnPage also offers superb support and continues to be great to work with."
 – Craig Isaacs, Cygnus Systems, Inc.