OnPage: The perfect companion for managed service provider software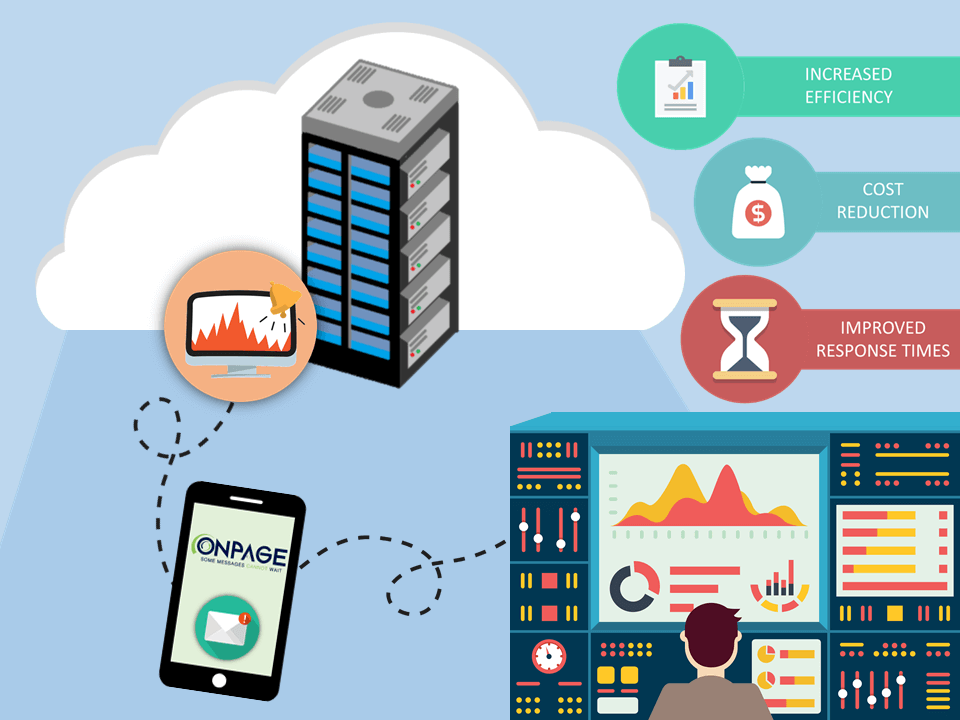 Cygnus Systems, Inc. is a leader in IT business support for Southeastern Michigan. The company specializes in providing its clients with support services to maintain their IT solutions, phone systems and cloud services. Before Cygnus switched to OnPage they used an answering service to handle critical alerts.
Business Problem
When critical alerts occurred, Cygnus Systems used popular managed service provider software, ConnectWise to trigger an alarm to the answering service and the answering service would alert Cygnus Systems engineers on their phone. Unfortunately, sometimes alerts didn't go through either because the answering service failed to make the call to the engineers or the calls weren't heard by the engineers on their phone. As a result, client issues weren't immediately addressed and client relationships were damaged.
OnPage: The Solution
By switching to OnPage, Cygnus has realized significant savings. The costs of using OnPage over their traditional answering service has allowed the company to save thousands of dollars a year. Furthermore, they have slashed the amount of time it takes before a tech is apprised of a situation. It used to take techs 30 minutes to get notified of an incident. Now, it takes a tech only a minute from the execution of a ConnectWise alert until he or she is apprised of the problem.
The perfect Connectwise companion
OnPage, which connects with managed service provider software like ConnectWise, elevates alerts and makes sure the right people are notified. In doing so OnPage facilitates Cygnus Systems' growth of 25% per year through efficiency, cost reduction and improved response to critical alerts.
Learn more about this incredible success story by reading the case study.
To learn more