Infographic: 4 Ways to
Reduce Patient Churn
Patient loyalty and positive word of mouth ensures that an
organization continues to generate revenue. Download the
infographic to uncover four ways to increase patient retention
in today's healthcare environment.
To get your free copy of our infographic, please fill out the
form below.
Achieve maximum patient satisfaction!
Submit the form.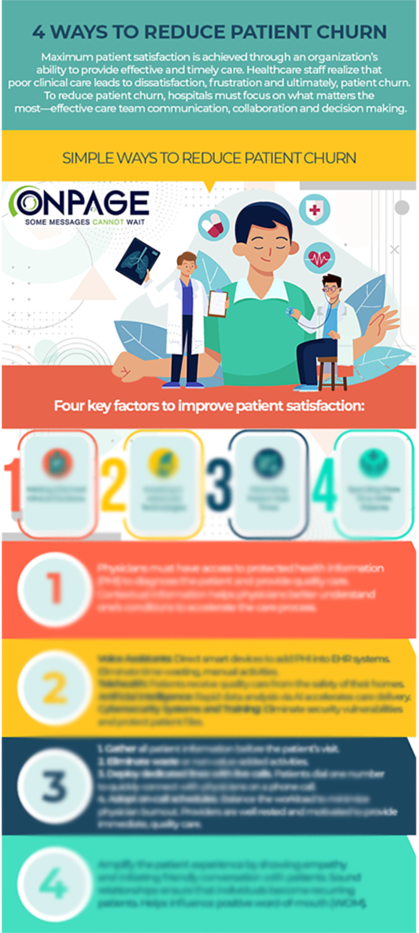 Pagers Are Insufficient 
Organizations that rely on pagers can't achieve
patient satisfaction. They're left with vulnerable legacy
technology that hinders care team communication and
prolongs care delivery. According to a study, 29 percent
of healthcare respondents said that pagers were a poor
form of communication. Facilities require advanced
technology and effective processes to reduce patient 
churn.

High Costs for Hospitals
Inefficient communications during critical clinical
workflows costs the average U.S. hospital approximately
$1.75 million annually.
Consequences of Poor Communication
Poor communication will cost health organizations much more than hefty costs. According to 7,000 facilities, 48 percent of communication failures occurred within ambulatory care, as well as the inpatient setting at 44 percent. Consequently, this tarnishes patient-to-specialist relationships and likely leads to patient churn.