OnPage™ Adds Redundancy and Reliability to Our Own Private Cloud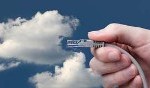 We've been hearing a lot about 'the cloud' lately. Maybe you have too. It's a new way of harnessing the power and scalability of large computing resources and it is becoming a more integrated and efficient way of ensuring highly dependable, redundant, and secure software as a service (SAAS) performance.
Steve Jobs at Apple's recent WWDC2011 talked a lot about his cloud; how it will make everyone's life easier because "it just works".  As an SAAS smartphone priority messaging and pager application, we agree. We're all about 'making it work' for our customers. That's why having a private, secure cloud architecture has been part of our plan from the start.
The exciting news is that the scheduled completion of our private, secure, and redundant cloud computing infrastructure is finally here.  On June 19th and again on 29th, our technical team was busy upgrading, testing, and enhancing our software, servers and facilities.  It was all geared toward hardening our system so that we provide the most reliable and resilient system available. When everything was reconnected just a few short hours later we had a top-of-the-line platform that guarantees our customers uptime, and scales with us as we continue to grow and expand.
We focused on reliability and redundancy.  Our facilities are SAS 70 certified and practice SSAE 16 compliance so all our controls and safeguards are in place to secure our clients data and to maintain high levels of facility operation through regular auditing. Of course we have 24×7 support and monitoring.
Both our hardware and software have fully redundant systems to safeguard uninterrupted operation. Server hardware has auto failover to other physical servers.  All software is virtualized on SAN and RAID environments with multiple access paths as well as failover to a hot standby system in case of emergency.
Our power supply includes redundant systems that provide uninterruptible power supply battery backups. Multiple emergency backup generators are also on hand and automatically kick-in to further guarantee no power outage.
Even our network cabling is redundant. Our facilities are equipped with fiber optic SONET Ring (Synchronous Optical Network), a "self-healing" cabling system that is known for its 99.999% uptime. SONET technology is used for some of the world's most importing telecommunications systems to protect against breaks and provide the ultimate in true connection.
What does all this mean for our OnPage smartphone pager subscribers?
It means that you can rest easy knowing your priority messaging system is secure and will function as expected during the most challenging of times.  We're 'making it work' for our subscribers, and we're using our own private cloud to do it.