Hello, OnPage's New Office!

After nearly 10 years at our old workspace, the OnPage team is moving to a spacious, modern office located just minutes outside of downtown Boston. Though it is difficult to say goodbye to our old office, the move is a clear indication of our growth in the incident management and clinical communications space. 
OnPage's physical address has changed with the move. We're now located at 460 Totten Pond Road, Ste. 300, Waltham, Mass. 02451. You'll see this address updated on our website, email communications and more.
We're excited about the experiences we will share in our new home, and we're eager to bring you along on our journey! This post takes you on a virtual tour of our new office space and details its design and amenities.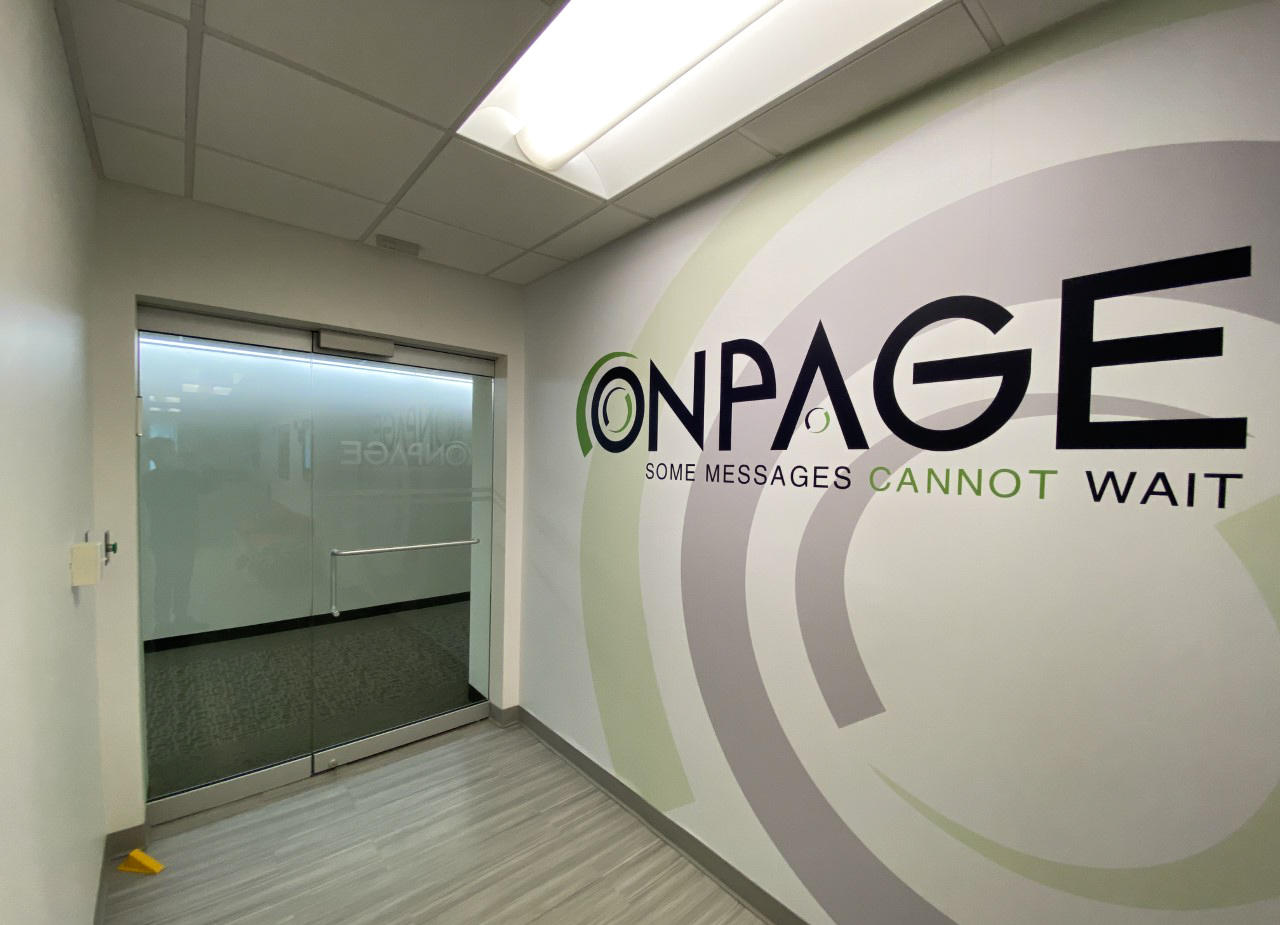 Our New, Open-Plan Office
The open-plan workspace is designed to encourage and inspire. It's a welcoming environment that fosters team collaboration, connectivity and synergy. Our staff can get their creative juices flowing in a setting that combines work and play. 
Entering the office, visitors are first greeted by a large reception area, equipped with comfortable seating and additional legroom. This space creates a great first impression to guests visiting OnPage for interviews and business meetings. It's also the best spot to see our diligent, hardworking team in action.  
Adjacent to the waiting area is a roomy, well-stocked kitchen, where team members can practice social distancing and sit down for lunch. The kitchen encourages friendly conversation and provides an open space for team-building activities.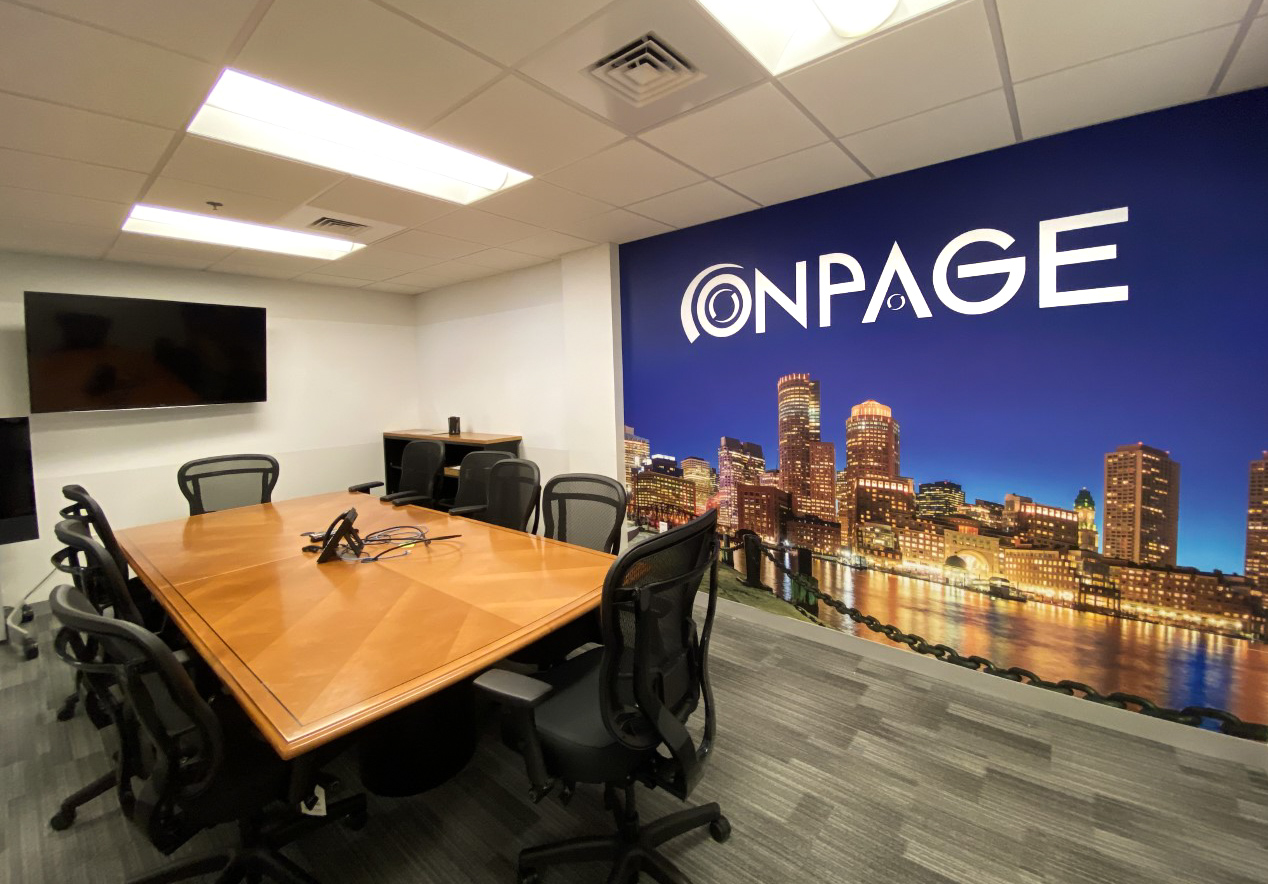 Ample space is the focal point of the new office and meets the requirements of our ever-increasing headcount. Personnel can benefit from two large conference rooms enabled with the latest video-conferencing technology. The office eliminates physical silos and reinforces the importance and benefits of teamwork.
"We've put a lot of thought in to the design of the new office space. It's truly a hub for technology, innovation and entrepreneurship," said OnPage CEO Judit Sharon. "This space will allow us to continue delivering a rock-solid, reliable alerting solution and exceptional customer service to clients."
Growing Our Team
Along with the modern office, we are thrilled to welcome new employees to the OnPage family! Our staff has increased by 60 percent and includes business professionals in sales and finance. By hiring new team members, OnPage can increase its day-to-day productivity and achieve company growth.
OnPage is committed to making new hires feel right at home, and we can't wait to see what 2021 has in store for our growing team.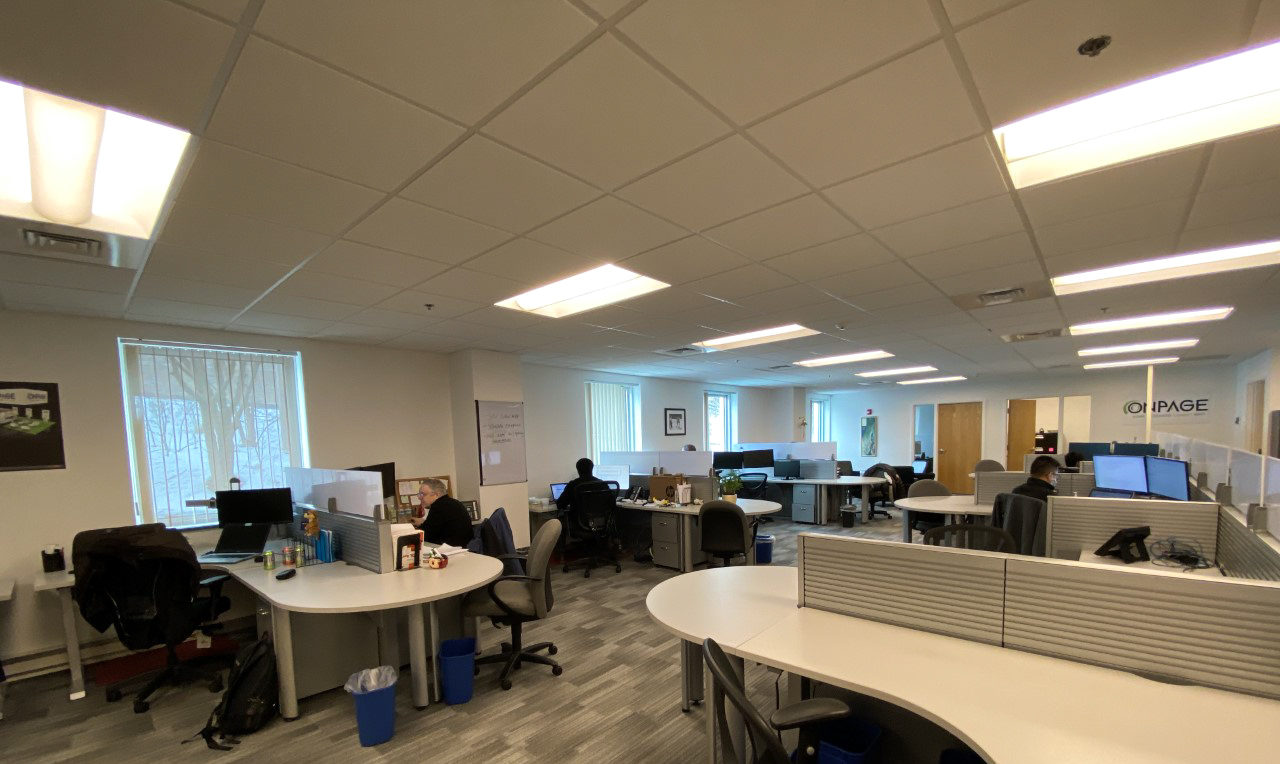 Thanks for joining us on this virtual tour! This is just a sneak peek of OnPage's new home, and we look forward to seeing you at our large, warm office soon.