Andrew Ben
Andrew has more than 20 years of software design and development, software architecture, and team management. He joined the company in 2009, leading server development of the company's Enterprise products, data management, integration and automation to later become the VP R&D of OnPage.
Prior to joining OnPage Corporation, Andrew held a position of VP R&D at HISEP Technologies. In this position he managed hands-on the hardware and software development team and the QA team. Prior to that, Andrew held a position of a software developer for one of the largest financial institutions in Ukraine.
Andrew holds a Master's degree in Mathematics and Computer Sciences from the Ukraine University.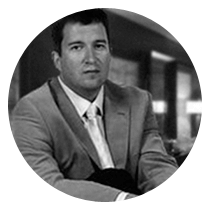 VP R&D