How do you currently receive incident notification?
Business systems and infrastructure are extensively monitored to ensure the IT infrastructure and all it's moving parts are available 24×7 to deliver results.
Companies invest in state-of-the-art PSAs, ticketing tools, RMMs and sensor technology to make sure their systems are up-to-date, however what about incident notifications? Do you still get Email/SMS as incident notifications? Do you fall short when it comes to notifications?
Average cost per hour of enterprise server downtime worldwide in 2017 and 2018 was $301,000 and $400,000 respectively.
Still using Email or SMS to receive time-sensitive alerts?
Most monitoring  systems or ticketing systems will send off an email or SMS notification when detecting failure.  Is it enough?
Shortfall of Email or SMS notifications:
No escalation policies to other team members.
No redundancy to other notification channels.
No ability to schedule on-call teams.
No audit trail – who got it? when? was it read?
No reporting!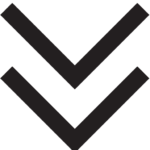 Using Email is not Incident Management
E-mails are still being used to manage incidents even though it's a highly ineffective tool. In our latest ebook we detail:
> 5 reasons why email is not the answer
> 6 steps to better handle your clients issues
> Tips to resolve incidents faster and automate your processes
Learn how to automate: