At OnPage, we're not just transforming the behavioral healthcare industry; we're leading the charge.
Picture this: instant access to mental health providers through our responsive live call routing and dedicated lines, serving as a lifeline for patients in their most critical moments. But that's just the beginning. Our clinical communication solution takes collaborative care to new heights, enabling secure provider-to-provider messaging and seamless on-call management. OnPage is not just a tool; it's a catalyst for efficiency and compassionate care, ushering in a groundbreaking era in behavioral healthcare delivery.
"I love OnPage. The secure messages are much easier to read and return phone calls can be done with a simple touch of the phone number on the phone screen. The message sender gets visibility into the page's read receipt, eliminating lost pages. The OnPage system has exceeded my expectations. I hope I never have to use a pager again." –Barbara D. Capriotti, Office Manager at SJH Cardiology Associates
We know the OnPage system can save lives and I'd like to see other people in my industry benefit from it too. Brighton Ambulance relies on the system every day and it's doing a phenomenal job. – Brad Sentfleben, EMS Captain, Brighton Ambulance, New York.
Live Call Routing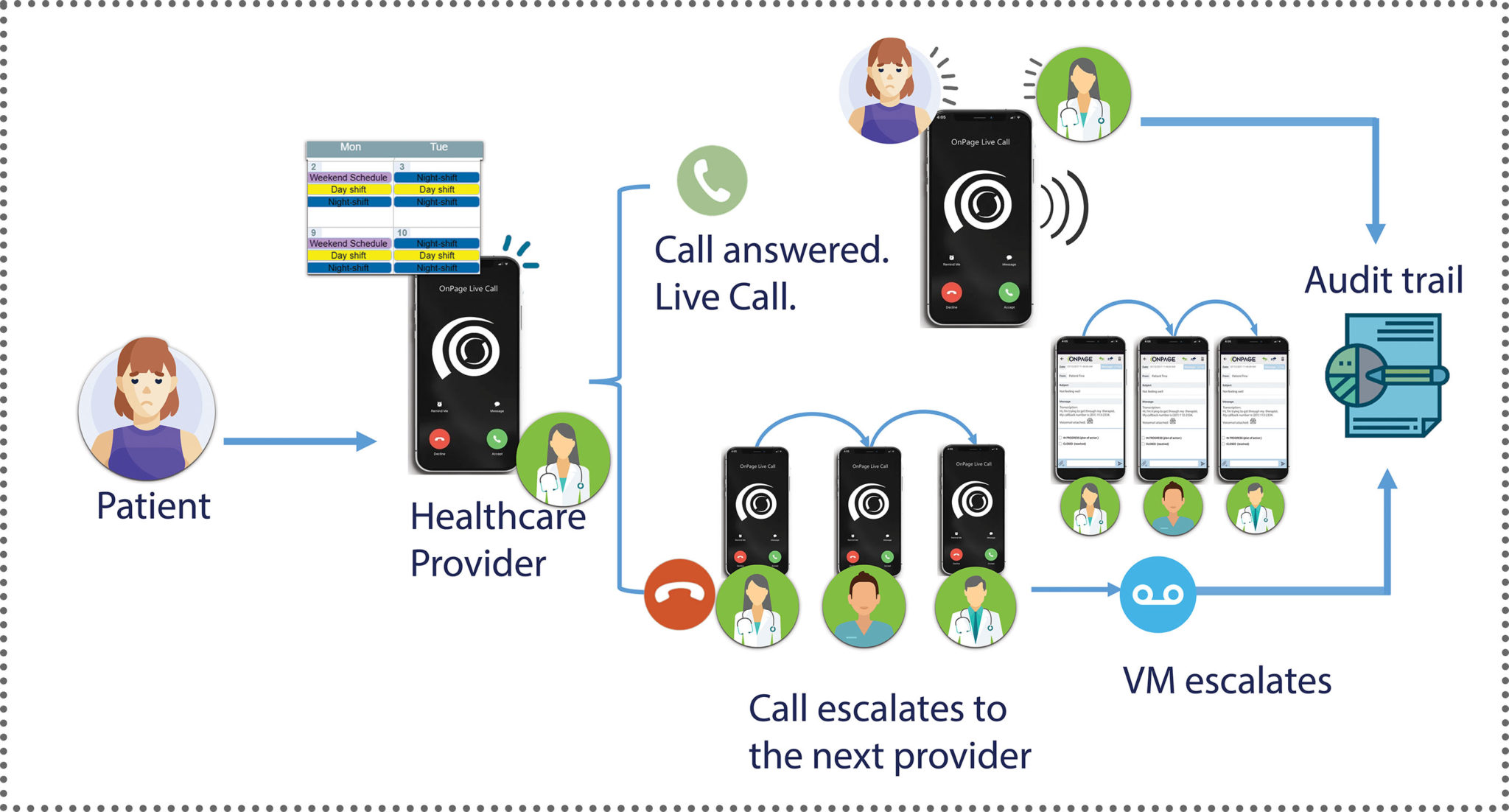 Gain one dedicated phone number for patients to reach the on-call practitioner.
Facilitate direct communication between patients/caregivers and their care provider without revealing the clinician's contact number.
Achieve rules-driven automation powered by OnPage's on-call scheduler and escalation protocols.
Ensure calls are always answered, thanks to OnPage's safeguards, twhich automatically escalate unanswered calls.
"Page" voicemail + callback number to the care team if no one on the contact hierarchy responds.
Learn More
Clinical Communication and Collaboration
Streamline clinical communication and collaboration workflows.
Receive immediate notifications and clear messages that detail the Situation, Background, Assessment and Recommendation (SBAR) of an incident to deliver high-quality care.
Exchange secure messages to stay compliant with HIPAA policies.
Gain HIPAA-compliant messaging, team collaboration, natively built on-call scheduling, alert escalation, direct patient-physician communication and more into one user-centric platform.
Integrate to popular electronic medical record (EMR) software and automatically route contextual alerts (images and reports) to the right care team member when a critical update is detected.
Learn More
Extend "Paging" & More to Slack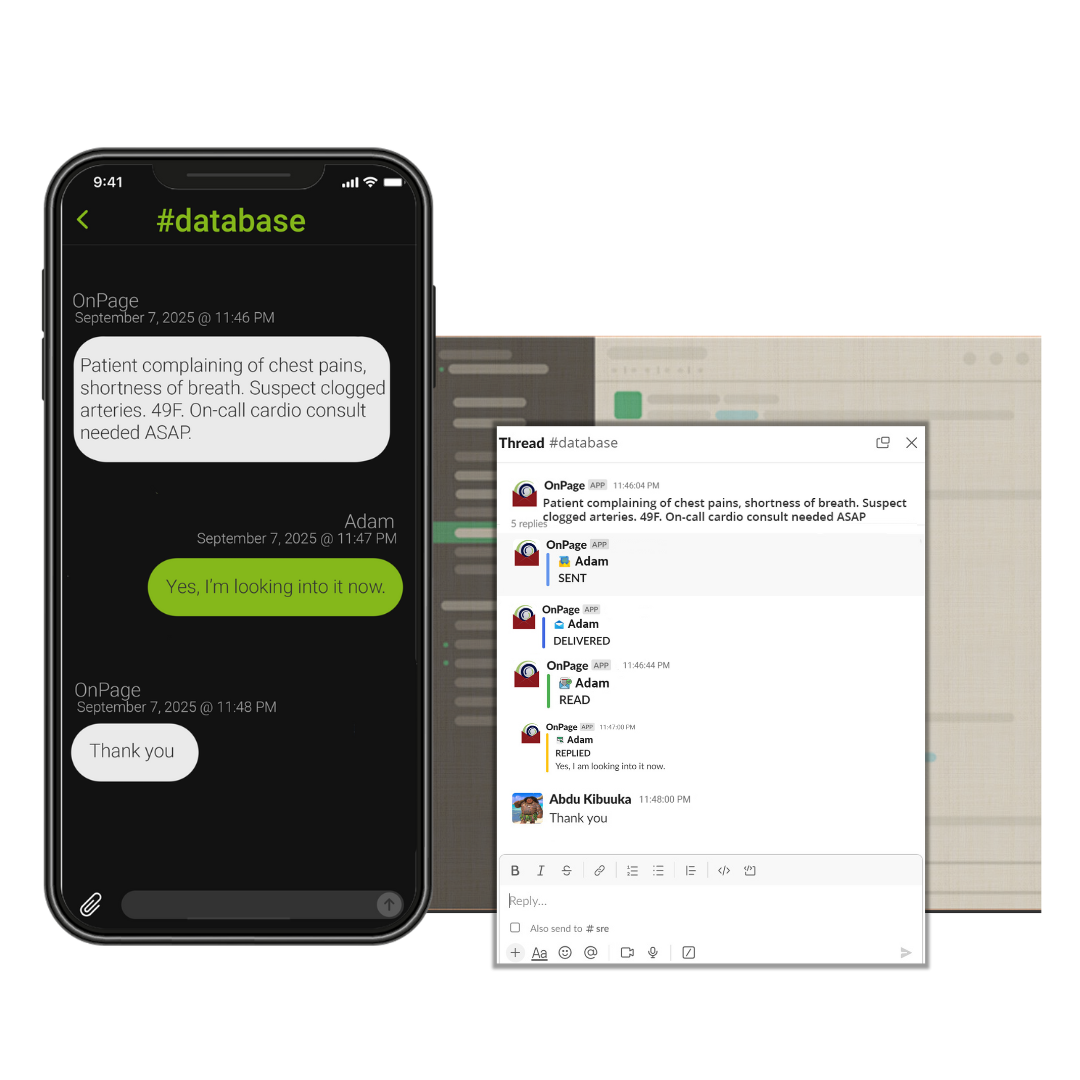 First in the industry to focus on critical communication in the healthcare sector.
Turn Slack into a dispatching center instantly, engaging the right team members when a critical event transpires.
Swiftly mobilize care teams with OnPage alerts/ "pages" from within Slack. Alerts are routed based on on-call schedules utilizing escalation policies.
Track time-stamped page dispatch, receipt, and response thread from within Slack.
Achieve dependable "paging" to the phone app – persistent alerts that override the silent switch.
No more app hopping – achieve paging and collaboration with one solution.
Read Blog
How's OnPage being Deployed by the Behavioral Health Community
Case Study 1
George Mason University has upgraded from pagers to OnPage's critical alerting phone application. Now, when army service members participating in the nightly well-being survey show signs of high suicide risk, OnPage promptly notifies behavioral health practitioners on their phone app for swift intervention. The program, funded by the National Institute of Mental Health is meant to reduce suicides across both active duty service members and veterans.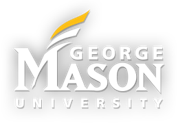 Case Study 2
The Dragonfly House has adopted OnPage in its efforts to establish 24/7 mental health services for child victims of abuse and their non-offending family members. Prior to OnPage, the clinic provided services only during operational hours. With OnPage in place, the clinic has successfully implemented after-hours coverage, ensuring around-the-clock access to mental healthcare.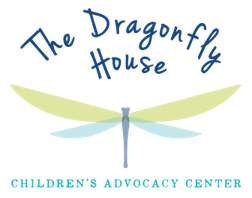 Case Study 3
The Distress Centre of Ottawa and Region, a 24/7 suicide prevention crisis center, has upgraded its communication system from pagers to OnPage's clinical communication solution. This enhancement enables crisis line volunteers to swiftly mobilize counselors using OnPage's dispatcher when a patient calls in. The system relays a high-priority notification to clinicians via their phone app, prompting an immediate response when every second counts.