The iPhone App Review Gives OnPage 4.5 Stars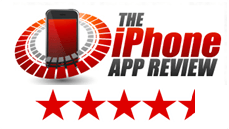 The iPhone App Review site recently reviewed OnPage for its secure, pager replacement application. Reviewed by Philip Chan, OnPage was given an overall rating of 4.5/5 stars! The application was rated on a number of features including, Features, Appearance & Layout and Value.
Chan goes on to express .."For those who frequently use a paging system and finding themselves forgetting to bring both their pager and their cellular device with them on the go would find this app extremely helpful since the app consolidates the paging function on to a single device.

Even for those who don't consider themselves the forgetful type, the added security blanket of never missing a significant message doesn't hurt. With the free trial for you to fiddle around with, the only thing you are missing out on is not having to worry about peace of mind."
To Read the Entire App Review Click Here.