Pediatric Practice Turns to OnPage for Priority Messaging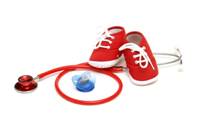 A Pioneering Pediatric Clinic has chosen the OnPage™ service as their primary form of priority messaging for its physicians and staff. OnPage will replace their traditional paging devices with secure virtual paging on their smartphones.
For over forty years the Practice has provided top-of-the-line medical care for patients ages 0-21. Recently, they decided to make their practice completely electronic to better suit the needs of their young patients. After careful research, they decided to replace their traditional pagers with OnPage's secure, HIPAA compliant, application to send and receive emergency messages, on any smart phone, pertinent to their patient's safety and the organizational flow of their clinic.
To Read The Entire Press Release Click Here