Hospitals Losing BILLIONS over Outdated Pager Technology!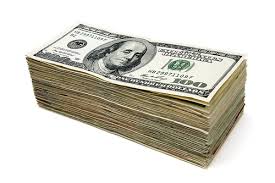 "U.S hospitals are wasting billions of dollars every year by having their staff use archaic communication technology like pagers" (CNN Mo
ney)
According to a new study by technology research firm Ponemon Institute, physicians and nurses working in hospitals waste an average of 46 minutes a day when they use beepers to exchange information about patients, rather than using updated technology like smartphones.
The study goes on to say that the cost of lost productivity for hospitals due to outdated technology like pagers translates to more than $8 billion annually!
Hospitals that can make the switch to a more updated technology like OnPage Priority Messaging- a pager replacement application that combines the functionality of a pager but with the power and convenience of a smartphone. OnPage can increase their productivity levels, and allow them to reduce unnecessary spending on outdated technology like pagers.
The respondents of the survey also mentioned that they expect pagers will be replaced by secure messaging in the next two years.  The technology research firm Ponemon, agreed with that viewpoint "given the rise in the use of mobile devices and healthcare apps by clinicians."
Secure Messaging is a step in the right direction, but is not enough for Hospital and healthcare communication.  To start with, secure Messaging is actually not a fully HIPAA compliant solution.  It adheres to the encryption guidelines but not the archiving requirement. For a solution to be fully HIPAA compliant, you need secure encrypted communication and the ability to store those messages for six or more years. Secure messaging does not adhere to this requirement as there is no way to store or audit past information, whether the message was sent encrypted or not.  OnPage Priority Messaging does adhere to both the archiving and encryption requirement, making it the pager app of choice to healthcare organizations today.
Hospitals need a fully HIPAA compliant solution like OnPage Priority Messaging that is a low cost alternative to pagers, and easy and convenient to use. The OnPage pager app is available for iOS, Android or Blackberry devices, making it easier for large organizations to implement a new solution across multiple departments. OnPage is now used by over 1,000 organizations including those in healthcare, emergency services, information technology, financial institutions, and the legal profession and government agencies.
Hospitals and healthcare organizations that utilize OnPage can benefit from having a low cost paging alternative that is on the fore front of messaging technology.
 For more information on OnPage Priority Messaging Click Here.