Digital Health Investments on the Rise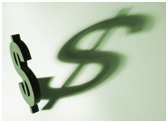 Has your hospital or clinic made the switch from paper to digital yet? If not, it might be about time. According to the team at Rock Health, a non-profit foundation focused on Healthcare and Technology, more than $1 billion has been invested in digital health startups during 2012. The non-profit foundation recently published a report on digital health investments in the United States and the statistics, detailed below, are quite surprising!
According to the source there has been $1.1 billion in investment dollars injected into digital health startups this year, up from the $626 million in 2011. Rock Health remarked that this is a 70 percent increase in investment money and an 84 percent increase in deals! That is a massive increase statistically and these staggering numbers should encourage Healthcare facilities to support new digital health startups. In fact, healthcare technology is advancing at such a rapid rate; even new investors are taking notice. 10% of current digital health investments are made by investors that are new to the healthcare technology industry. With impressive new technological advances such as secured priority messaging applications to replace pagers and anti-bacterial tablets, it's hard to not want a piece of the action. If you're an investor or physician who is intrigued by these new startups and what they have to offer take a look in the San Francisco Bay area or Boston as these two cities represent nearly 50% of all 2012 investor funding.
For those currently working in a healthcare facility, take a look at some of the new technologies being invested in as many of them will soon become the way of the future.
Click here for more information on Rock Health's report.
Rock Health is a non-profit foundation focused on healthcare and technology. They support the next generation of health entrepreneurs through a start up accelerator, open-source research, and public events.